Motion Control Technology
MC Tech
MOOG

MOOG Hybrid Actuation

EAS
Moog has designed its compact Electrohydrostatic Actuation System (EAS) to generate largely linear motion by means of the electrohydrostatic pump unit, comprised of a variable speed servo motor and a fixed or variable displacement pump along with a manifold and cylinder. The energy input into the power train is provided by a servo drive.
Compact EAS
Modular EAS
Customized EAS
PDF 다운로드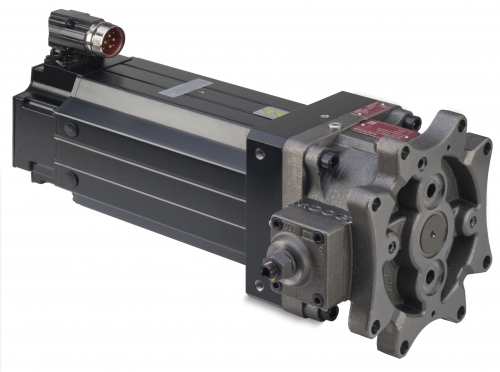 EPU
Moog Electrohydrostatic Pump Units (EPU) are emerging as a viable option for industrial machine builders as the design combines the best of both electro-mechanical and electro-hydraulic technologies. The EPU is a highly integrated, compact alternative to traditional hydraulic solutions. Self-contained and compact product design reduces space requirements for the machine.
Maximum flow : 85 to 450 l/min.
PDF 다운로드